---
About the game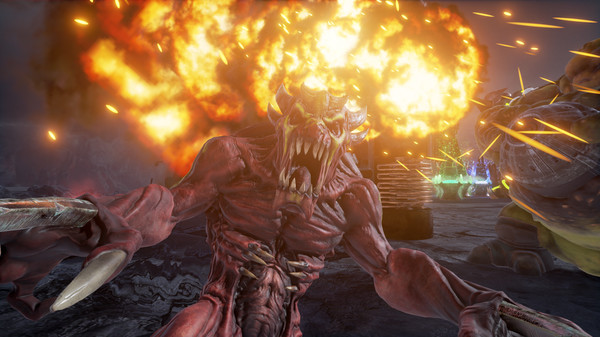 Abatron is galactic dominance with controlled combat. First, build your base and troops in Commander mode. Then jump into any unit at any time in First Person or in Third Person mode and confront your enemy head on. Unlock upgraded player abilities and build large armies to become the last player standing.
Coop and Versus game modes can be played with up to 6 players or bots. Abatron is a high action, competitive experience that pushes players to experiment with a variety of Strategies combined with Shooter mechanics to achieve total victory.
Abatron has been released on March, 10th 2017 on Steam Early Access.
---
Neon Insect about the Soundtrack
"When it came to expectations towards the soundtrack, I heard a lot of people saying, they wished it would be like the Doom Soundtrack. So that was the expectation I saw myself confronted with. The latest Doom Soundtrack was great and I definetly could hear something like that in the game, but Doom was very much too polished, so I aimed towards a more 90s Nine Inch Nails and Ministry style, which would reflect the grittyness of Abatron much more."